Reasons to overseed: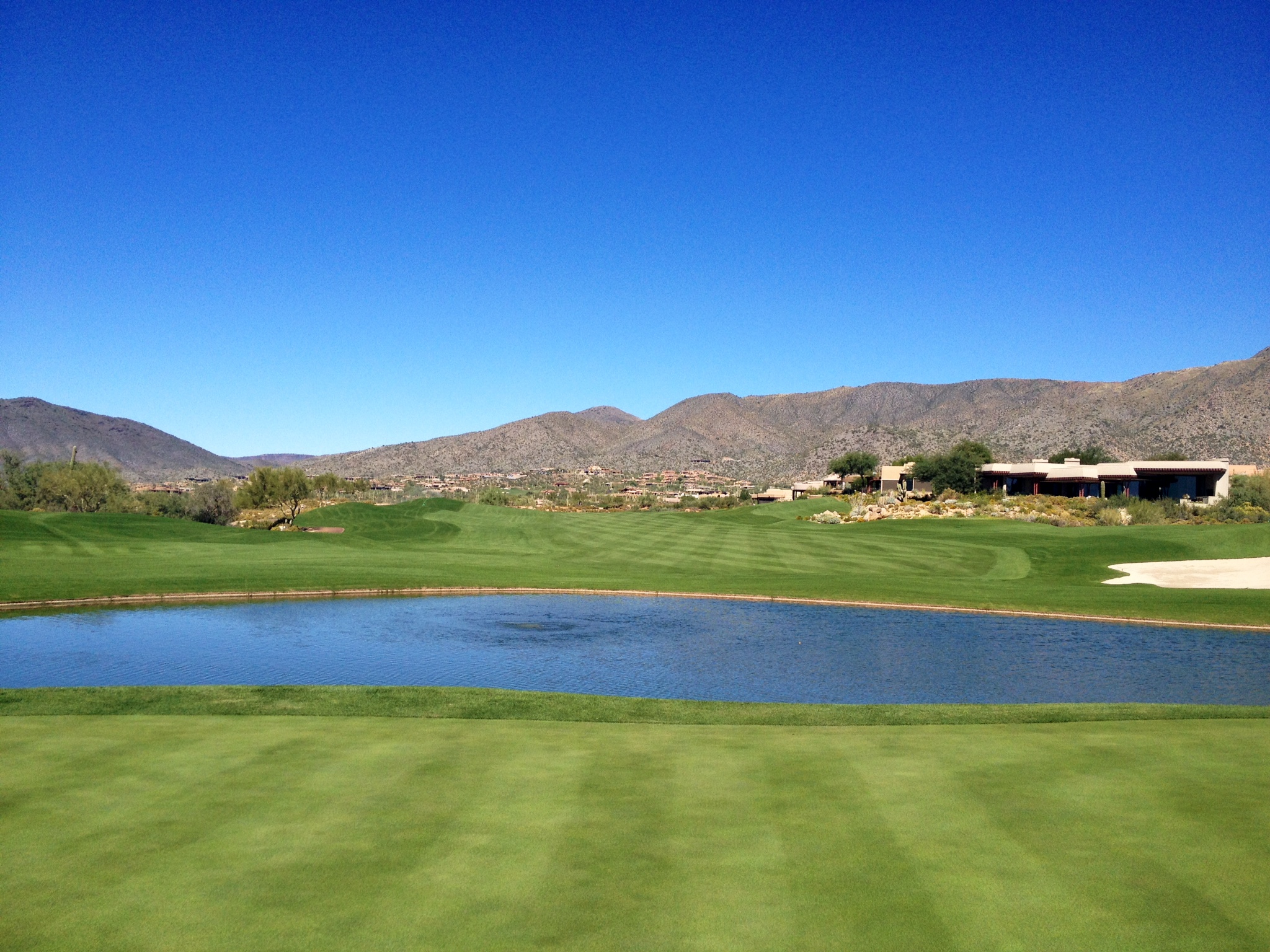 Golf course superintendents create a long list for why to use liquid overseed, painting with Endurant organic turf paint instead of traditional overseed.
Many golf course superintendents still overseed– they just call it liquid overseed when choosing to use Endurant organic colorants versus traditional overseed practices.
Twitter has become a great resource for turf tips. Several certified golf course superintendents have been sharing their winter turf management tips all over social media. Among the trends is using turf colorant instead of the practice of overseeding turf for winter.
Here are the results of using Endurant organic turf colorant instead of overseed. The practice of painting turf saves water, time and money when compared with overseeding. Endurant organic turf paint is pleasing for members and turf managers alike! Check out the wow factor of this perennial rye look!
Photos courtesy of Assistant Golf Course Superintendent Scott Forrester, Legacy on Lanier Golf Club in Georgia:
Recently, Scott Forrester, assistant golf course superintendent at Lagacy on Lanier Golf Club in Bulford, GA, used Endurant organic turf colorant. Afterwards, he asked his Twitter followers rhetorically: "Why would anyone overseed?!"
Forrester called Endurant PR his liquid overseed, giving his golf course a perennial rye look that members, golfers and other visitors love.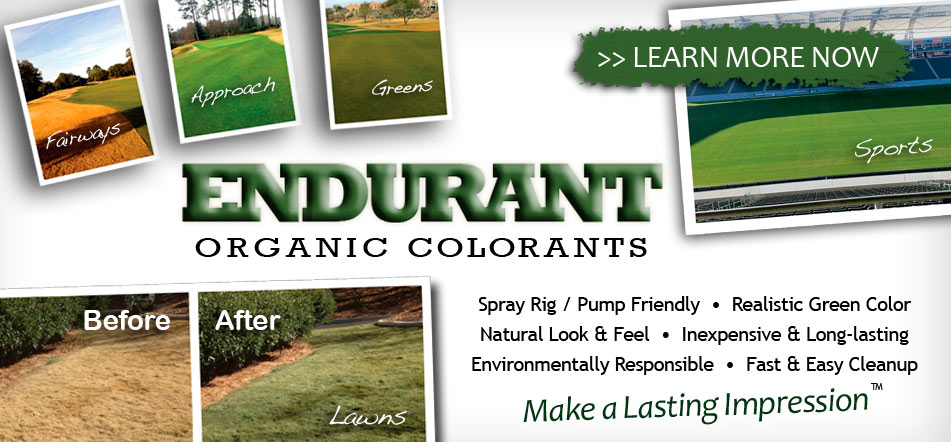 About Legacy on Lanier Golf Club:
Legacy on Lanier Golf Club represents a return to the Golden Era of Golf from the early to mid 1900's, when designers created some of the most storied courses in the world. The layout traverses a natural setting with 12 holes on Lake Lanier. Located in Buford, Georgia. Visit www.lanierislandsc.om for more information.
About Endurant PR:
Geoponics created Endurant PR to give golf course superintendents everywhere an opportunity to look like Augusta affordably. Learn more about the full line of Endurant colorants by visiting www.TurfPaint.net.
Contact Geoponics, info@geoponicscorp.com, 1-877-ECO-GROW, or order NOW.