Part I
Turf pro takes to Twitter with turf paint tips: Take 1
This is one article in a series of several blogs about how social media and especially Twitter is blowing up with tweets from turf professionals about using Geoponics earth-friendly products to get amazing results. The most popular winter advice comes with Endurant turf paint tips from golf course superintendents, greenkeepers, sports field managers and other lawn & landscape professionals.
Twitter Series Part I: Kevin Smith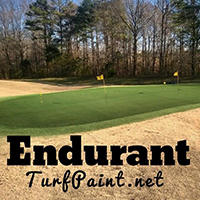 Golf Course Superintendent Kevin Smith of North Carolina is sharing why he chooses to use Endurant organic turf colorant in a series of Tweets this November and December:
Make a great first impression
Get a perennial rye look at a fraction of the expense and time of overseeding with perennial rye seed
Wow golfers, members and visitors with aesthetics and playability
Liquid overseed beats traditional overseed giving a similar look in a fraction of the time, expense and use of natural resources
In his own words, here are a few of Kevin Smith's recent Tweets about Endurant organic turf paint to followers on Twitter:
Applying Endurant:
First impressions are everything! @geoponics #liquidoverseeding pic.twitter.com/TVML83NlI6

— Kevin Smith (@grantierra58) December 1, 2014
Choosing a color: Endurant TC, Endurant Premium, Endurant FW and Endurant PR
Smith has used several colorants in the Endurant organic turf paint line, including the original, Endurant TC; the deeper and more concentrated Endurant Premium color; Endurant FW for fairways and other applications; Endurant PR for the perennial rye look of Augusta. His choices are part of the reason Bryan Park golf course is so highly rated and voted "worthy of hosting the U.S. Open." Read more about the course on the website, www.BryanPark.com.
Check out his photos about the various turf colorant options:
Comparing Endurant Premium and Endurant FW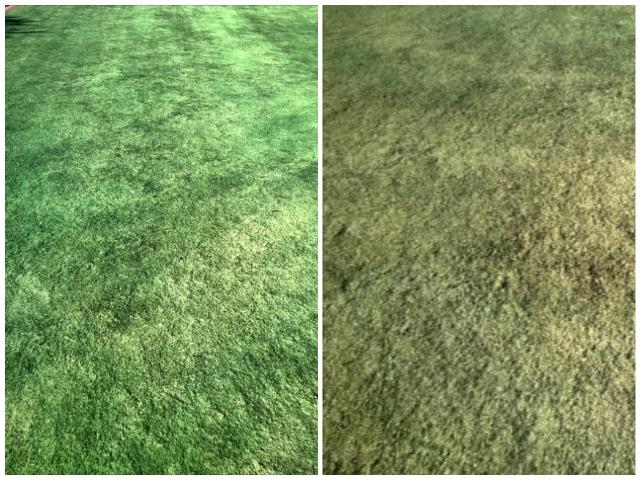 Wow! This is Endurant PR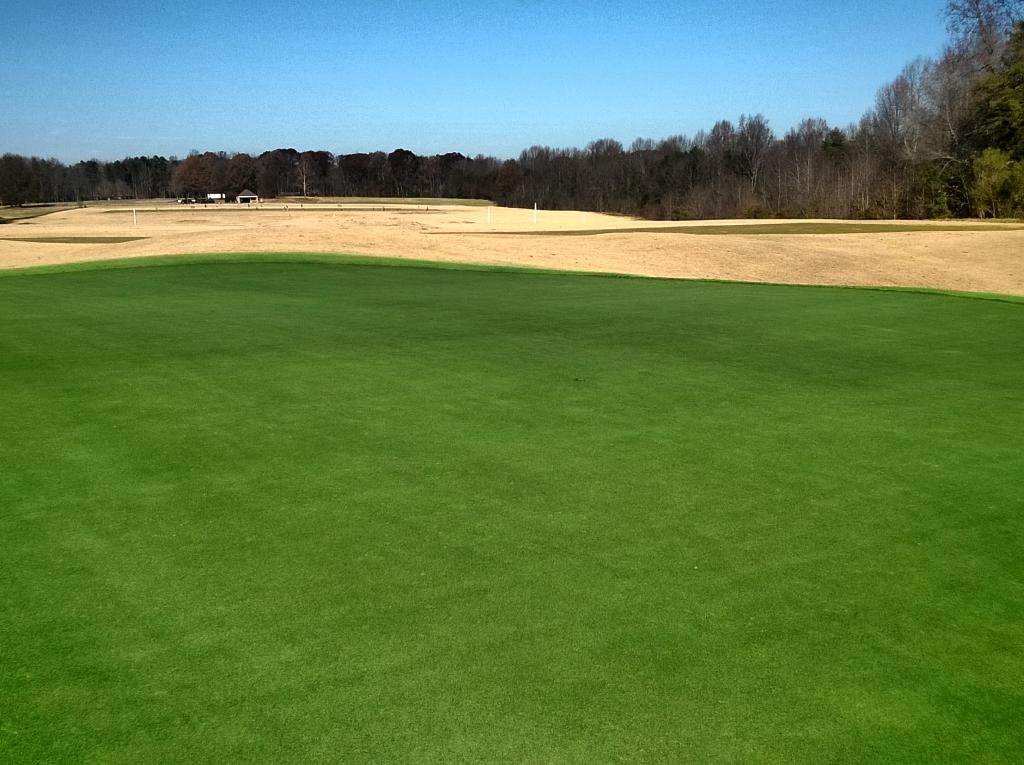 FOLLOW US ON TWITTER TO GET TURF PAINT TIPS AND OTHER TURF, LAWN & LANDSCAPE TIPS FROM EXPERTS IN THE FIELD!