Golf Course Superintendent shares results using Penterra after southeast Ireland drenched by rain for days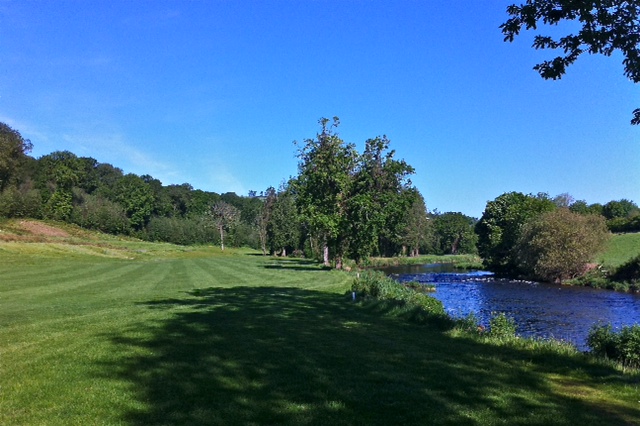 Well we knew it was coming. We got the rain that the weathermen promised on a recent Thursday evening and Friday morning.
We had a little less than two inches of rain in a little more than 12 hours on Thursday night. That was followed by a heavy downpour on Friday morning for about an hour, leading to another half an inch of water coming down. Topping all that off, we got another constant rain for about 4 hours after that!
I would have expected the greens at Bunclody to have been under water first thing on Friday morning! But, there was no sign of standing water anywhere.
We sprayed the Penterra on Thursday morning and again on Friday morning.
The results are outstanding!
Only when the heavy downpour lasted hours did we get some standing water, which was inevitable with the rain coming down so hard. Once that down pour had stopped, the water moved very quickly off the surface of the greens and through the soil profile. Penterra is an unbelievable penetrant!

Saturday the greens were remarkably dry after another night of heavy down pours.
The effectiveness of Penterra enabled us to mow the greens at tournament height. Something we wouldn't normally dream possible after that much rain using any other soil surfactants.
This product is unbelievable!
Congratulations on producing such a low-cost, but ultra effective tool for superintendents having water management difficulties in varied climates.
Kind regards,
Duncan O'Shaughnessy
Golf Course Superintendent
Bunclody Golf and Fishing Club
Carrigduff, Bunclody Co. Wexford
CONTACT
U.S./ Worldwide:
Geoponics Corp
1-877-667-6330
3425 Radio Road No. 202
Naples, FL 34104
info@geoponicscorp.com
Europe/ UK:
ProGrass t/a Border Sports Ireland, Ltd.
Rahilla, Kildare, Co. Kildare
www.prograss.ie
+353872048344
gerard@prograss.ie
Websites:
www.GeoponicsCorp.com
www.Facebook.com/Geoponics
www.Geoponics.TV
www.Penterra.net
www.Soilsurfactants.com
www.Geganics.com
www.Prograss.ie
Also, follow us on Twitter @ Geoponics