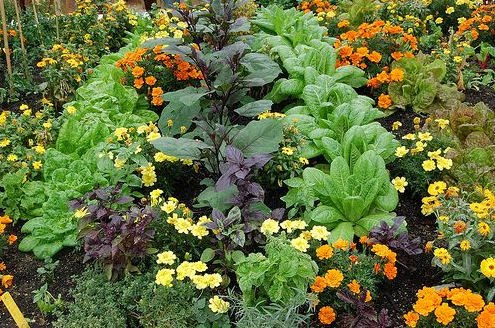 You know, anyone can take a few plants and throw them in the ground and pretty much let it grow. However, many people want a garden with a purpose and be eye pleasing as well as easy to care for.  Many times one needs to ask some important questions prior to planning a garden.  What is your garden's purpose for you and those around you?  It can address the many facets of one's life. Entertaining, playing, outdoor dining or just a place to go to unwind and detach oneself from the outside world as well as many more.
Without question a garden can make your life healthier, more comfortable, colorful and aid with the convenience of not having to go to the supermarket.  Maybe one of the most important aspects of a garden is that is expands your living experience more to the outdoors where you can explore harvesting your own food and cut or pick your own fresh flowers or just being in a pleasant environment with friends and family.
Let's take a look at the different ways a garden can enhance your life.
Garden Relaxation:  Anytime you go to a place that seems pleasant and relaxing the experience is always good for your mind and health. This can be as simple as a chair or bench in the corner of your garden under a shade tree or a swing under that large oak with decades of stories untold.  Everyone at one time or another has been in such a place.  The relaxation aspects of your garden have benefits to both body and soul.
Outdoor Entertaining: Whether you are entertaining out of town guest or the folks down the street, a garden is the perfect atmosphere for fun as well as a relaxing atmosphere.
Nature's Kids and Doggy Fun Time: Ok, there is nothing like putting a child or a puppy dog down in a garden and watching them go. It is like a light switch just turns on and says GO! However, children and pets have different garden interests. The "GO!" light might not be wanted in your prize rose garden.  Hence, if these are frequent visitors that would need to be taken into consideration when planning.
Your Private Flower Boutique: Is there anything more satisfying that fresh cut flowers? mmmm?  The aroma and feel they can bring to a home.  Their presence is so satisfying.  If you aim to have fresh cut flowers make sure to leave enough room for cutting and gathering them.  There some planing that would need to go into such.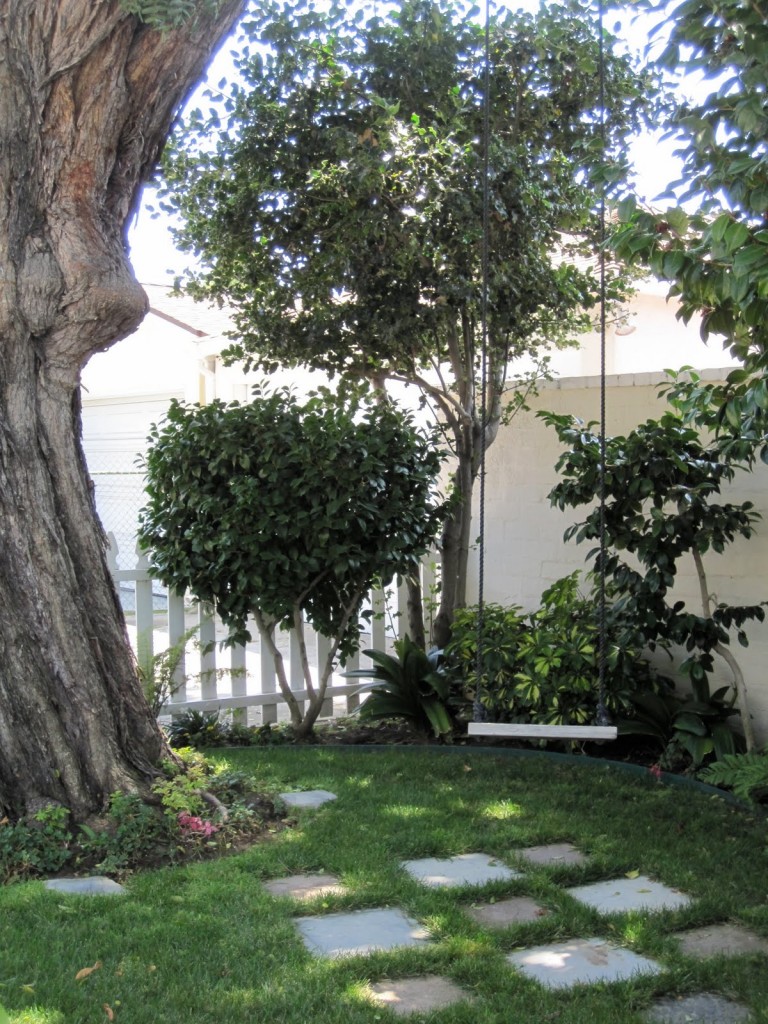 Food for Life: Maybe one of the most important aspects of your garden is the possibility to grow your own food.  Knowing what goes into your foods. After all you grew it, fertilized it (hopefully organically) and know everything that went to making its way to your table.  Through your own research you can even learn how to medicate yourself with the food you grow.  You can grow gourmet fruits, vegetables and divine herbs that make your life more healthy.
Backyard Wildlife Friends: This is a personal favorite.  Wildlife needs a place to share with us.  Remember that swing or bench we talked about earlier? Now add the presence of songbirds or a hummingbird buzzing by.  We love bunnies! Ok, ok, ok so they are not the best thing for your fresh spinach but they can sure bring life to our outdoor living.  Butterflies! We can't forget the color and gracefulness thing bring.  All of these can bring a sense of being to your garden even the little bunnies that eat the spinach.  With a little planning you can bring all of these creatures in to your back yard.
Your Garden, Your Private Place: A garden can be your escape from the hustle and bustle of everyday life.  Only a few minutes of downtime in your garden can bring you peace and clear the mind.  This dreamy place can become your reality if you begin to create the area that fits your lifestyle and wants.
There are utterly a mind boggling amount of possibilities for your garden. Take some time to write down everything that you would like your garden to do and how it can serve you and your family's needs.  Don't rush yourself.  Walk outside and look at your yard.  Let you mind go and feel your way through it.  Some of the most majestic gardens in the world took many many years to come into their prime.  You and your garden will become one with each other as each can be an expression of the other.