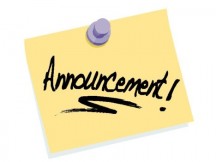 Geoponics Corporation is proud to have Louisiana-born and raised Eric Fry as a new technical sales representative working in Louisiana, Mississippi Alabama and Florida. Eric Fry has a unique interest and ability to see things on both a very small, close-up scale as well from a larger, bird's eye view.
This is a great asset to Geoponics and its current and future customers, especially when it comes to the microclimates on the course and the larger scale environment.
Fry has 23 years experience in the golf course industry, beginning from a spray tech while still in school become a golf course superintendent, then as a multi-state territory manager and consultant, among other roles throughout his career.
"The advantage of being in the industry of the Golf Boom was that we were literally enjoying the benefits of technology both in equipment, irrigation systems, chemistry, etc. This was a time when getting a course to that next level could be obtained as long as the members were willing to support the budget," Fry said.
He found the developments and creativity in new architecture as interesting as the developments being made in the operations methods. "The courses that Fazio, Nicklaus, Palmer, and RT Jones were designing were just so unique and stimulating to all levels of skill."
Geoponics Corporation attracted Fry quickly because of his love for the game of golf, the courses, water management, the environment—the whole package, he said. "I get a charge on going to new properties that I have never seen to listen, learn and observe about the micro-climates and features the property has to offer."
As a South Florida territory manager for about eight years, Fry worked in some of top cities for golf, including Naples, Sarasota, Ft. Lauderdale, New Port Richey and just about every place in between. He developed agronomic strategies to plan the year for turf and landscape maintenance, learning a great deal about protection from disease and insects as well as water management in an area the fluctuates between drought and saturated rainy seasons every year.

"Water management is probably the key factor that I learned the most about while working in Southwest Florida and why I chose Geoponics to champion. The company shows great conception, appreciation, and desire to teach people about the importance of water usage and its role in promoting healthy productive systems…Geoponics' philosophy of using natural-based products to provide solutions for unique challenging conditions is an attractive one to support, he said.
As a former superintendent, Fry has been exposed to many of the same challenges that turf managers face. "As another set of critical eyes and an advocate of program planning, the consultative consideration I can offer is sound and unique. I was fortunate to have worked with some of the best superintendents in my area of Baton Rouge, Louisiana and was exposed to the Southwest Florida talent pool as well," Fry said.
There's another perk in being on the courses often. "I have always enjoyed the outdoors, camping, hunting, and bike riding… being in the woods and natural landscapes, so golf sparks that sensory need."
Eric Fry is ready to listen to your turf and landscape challenges and offer suggestions if you're looking for them. If you've yet to meet him, just keep an ear out for his hearty laugh and eye out for his genuine smile.
Contact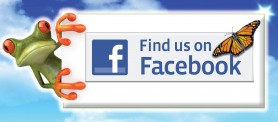 Eric Fry
Geoponics Corporation
efry@geoponicscorp.com
Direct (225) 772-2552
Main (877) 667-6330
3425 Radio Rd. Bldg 202
Naples, FL 34104
Geoponicscorp.com
Facebook.com/Geoponics
Geoponics.TV