Save now on turf and soil products for heat recovery
Turf managers, growers and plants can all breathe a little easier this summer using Agriox and other unique Geoponics' products to alleviate anaerobic soil and heat-related stress.
There are several practices used in golf course management and turf care that can help alleviate anaerobic soils. However, most of these are time intensive, labor intensive, expensive, as well as disruptive to play and/or other usual operations.
Agriox is a solution to these challenges. Agiox balances soil ecology, mitigating the effects of anaerobic soil, improving the health of the soil and giving root systems the oxygen and nutrients they need to survive through common summer soil stressors.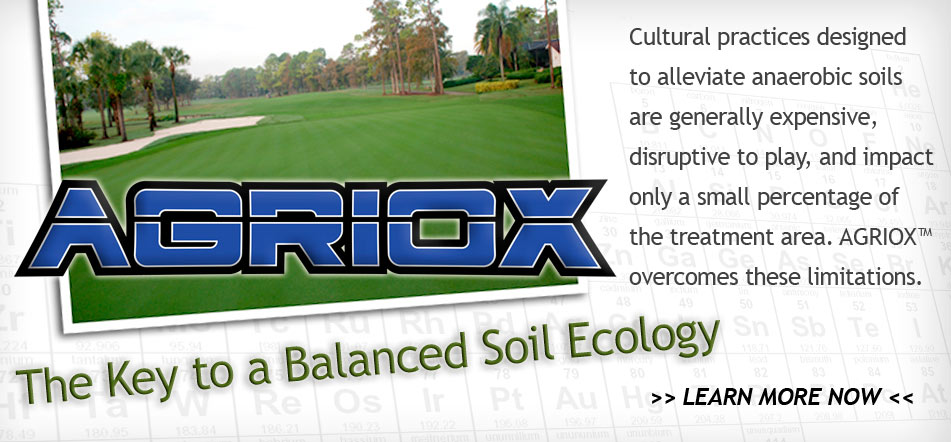 Other stressors in summer heat include soil moisture—with some areas getting too much rain or water and others not nearly enough. Humawet helps to hold moisture in soil and Penterra helps get the water moving through the soil profile. Other Geoponics' products, including HydraHawk and Profasorb, are wetting agents and soil surfactants that offer additional soil health benefits.
There could not be a better time than now to improve the health of soil, root systems and plants. Geoponics is offering a sale through the end of August on Agriox for soil oxygen and its line of soil surfactants for water management.
Contact your sales representative directly or Geoponics to order today, 1-877-667-6330. Discounts depend on quantities purchased.
Time is running out on this summer sale. Call 1-877-ECO-GROW now.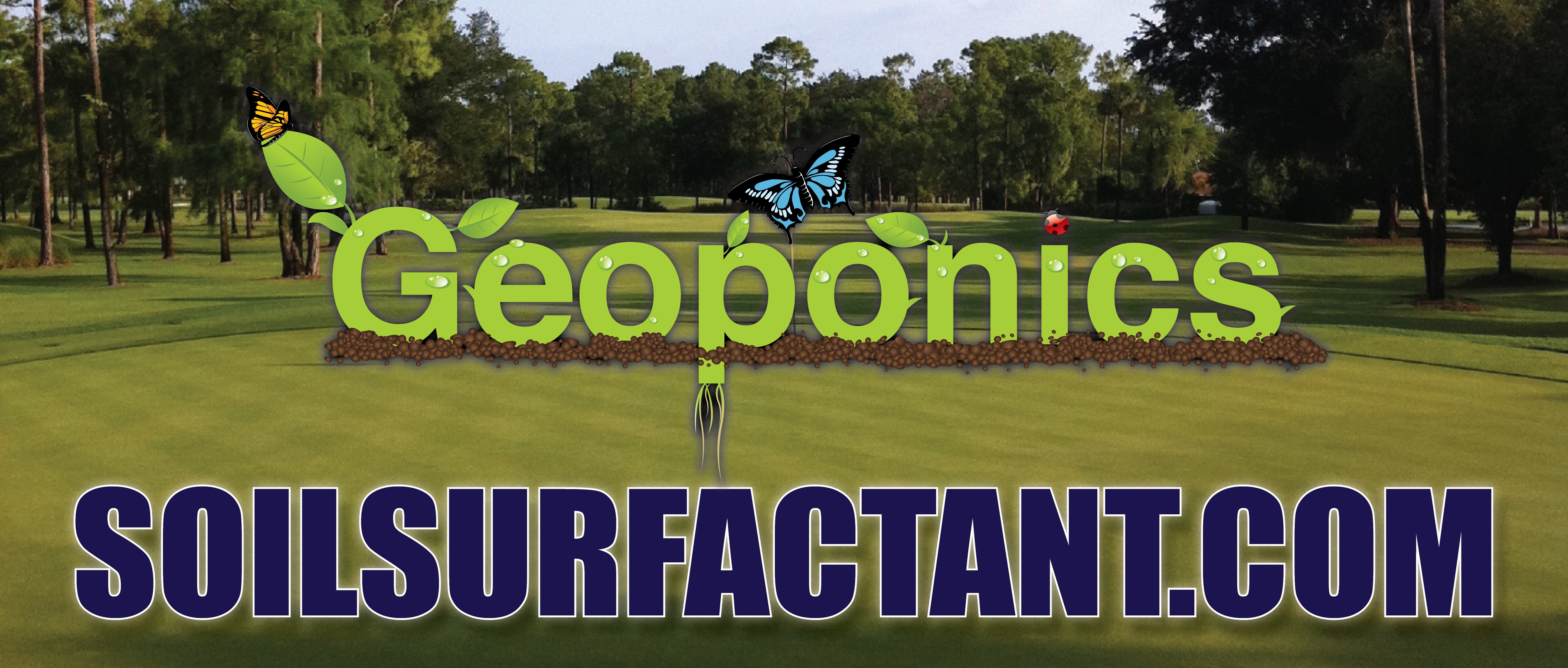 Summer turf sale: Product descriptions for growing healthier plants
Agriox: A time released aerobic aeration conditioning product for soils and soil moisture providing critical life-sustaining oxygen to microorganisms. Agriox's slow release of oxygen promotes overall soil health. Agriox.com
Humawet: A soil surfactant formulated to break surface tension and move water into the root zone, while assisting with loss of water due to winds, water runoff, and drought; it helps to build a healthy soil profile and retains water in the plant's root zone. Humawet is economical and long lasting. Humawet.com
HydraHawk: An all natural soil surfactant and wetting agent for soils. HydraHawk is naturally derived fruits and vegetables extracts. HydraHawk.com
Penterra: The fastest-acting soil surfactant on the market. Penterra is the perfect choice when looking for a soil penetrant to get water moving all the way through the soil profile and to help move standing water. Penterra.net
ProfaSorb: ProfaSorb is a soil surfactant formulated to be used in irrigation injection systems to lower the surface tension of soils being irrigated to conserve water. ProfaSorb.com
1-877-ECO-GROW
Benefits from using these summer products include:
Alleviate localized dry spot (LDS)
Loosen hard clay soils
Condition soil
Add oxygen to soil to reduce anaerobic conditions
Reduce water usage
Move standing water
Improve soil health
Improve plant and root health