There is no better time to purchase turf colorant! Geoponics Early Order Program offers the best prices of the year on Endurant turf colorants now through September.
Colorant is the leading alternative to overseeding warm-season grasses and is also popular among turfgrass managers to improve the appearance of cool-season grasses during drought, summer stress and/ or winter stress as the colorant quickly conceals turf blemishes.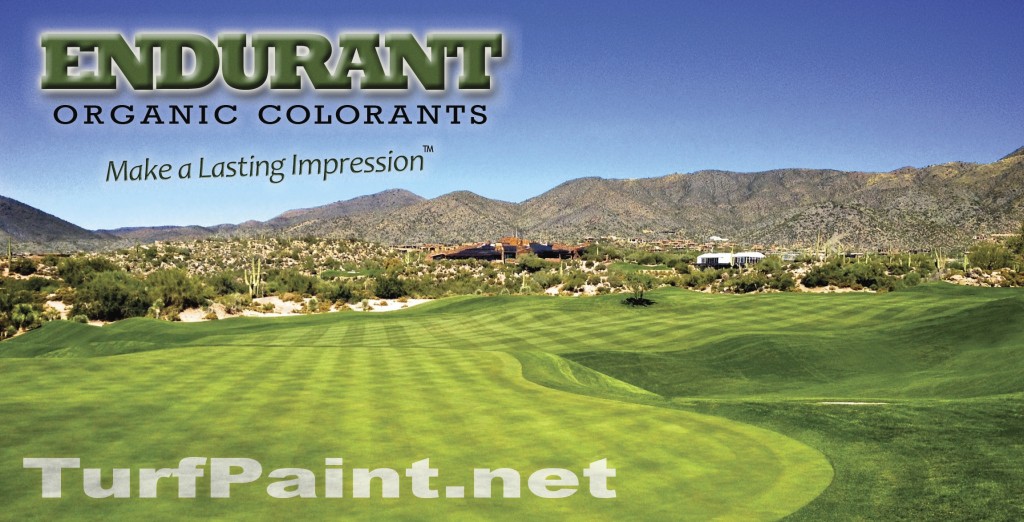 Whether for golf courses or other turfgrass applications, the Early Order Program makes the late summer the ideal time for purchase of all Endurant colorants—whether for actively growing grass or to be applied on dormant grass. For turfgrass managers planning to use colorant to minimize or replace overseed, the savings are the greatest.
Choosing Endurant turf colorant instead of overseed often presents savings as much as 50 percent on water usage alone! Other savings include time, labor, seed and other overseed-related expenses.
Geoponics offers several turf colorant options in the Endurant line of colorants, including Endurant TE for actively growing grass that has lower costs per application and can be used in combination with other colorants for seasonal transitions.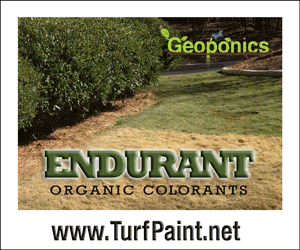 Endurant turf paint is best known for its cost-saving and natural look as an alternative to overseed to keep warm-season grass green during winter months. This practice can also lead to early spring time green up. Even cool-season grasses benefit from Endurant turf colorant for flawless aesthetic appeal.
Endurant turf colorants can be applied anytime, but Endurant instant overseed works particularly well on semi-dormant turfgrass before the grass is straw brown. Ordering this summer and applying Endurant turf colorants early this fall can be a great savings while getting optimal results.
The Early Order Program can be applied to any products in the Endurant line purchased this summer and applied to the turfgrass at anytime.
These colorant savings include but are not limited to the most popular Endurant products, such as Endurant TE: turf colorant with turf enhancer for actively growing grass; Endurant Premium: a dark green turf paint reminiscent of a rich, bright green lime peel; Endurant PR for a perennial rye grass look reminiscent of looking over the golf courses of Augusta; Endurant Fairway and others. See the whole line here: Endurant turf colorants.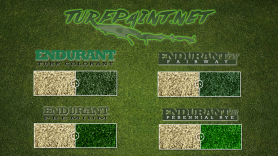 The Early Order Program discount amount may depend upon the quantity purchased. Larger quantities receive greater discounts.
Contact your Geoponics sales representatives today for details on pricing and payment plan options.
General Geoponics email: info@geoponicscorp.com
Call Geoponics toll free at 1-877-ECO-GROW.