Florida's climate is temperamental and seasonally volatile. Growing turf and healthy grass from Florida's dry winter through summer's frequent rain and high heat is a challenge. Geoponics gathered several expert tips on growing turf, especially growing Florida's most popular turfgrass varieties through drought, floods, high traffic, sandy soils, salt and other challenging conditions.
A common Southwest Florida summer day on a golf course will bring afternoon thunderstorms to the second hole while players and grass stay completely dry on the third hole.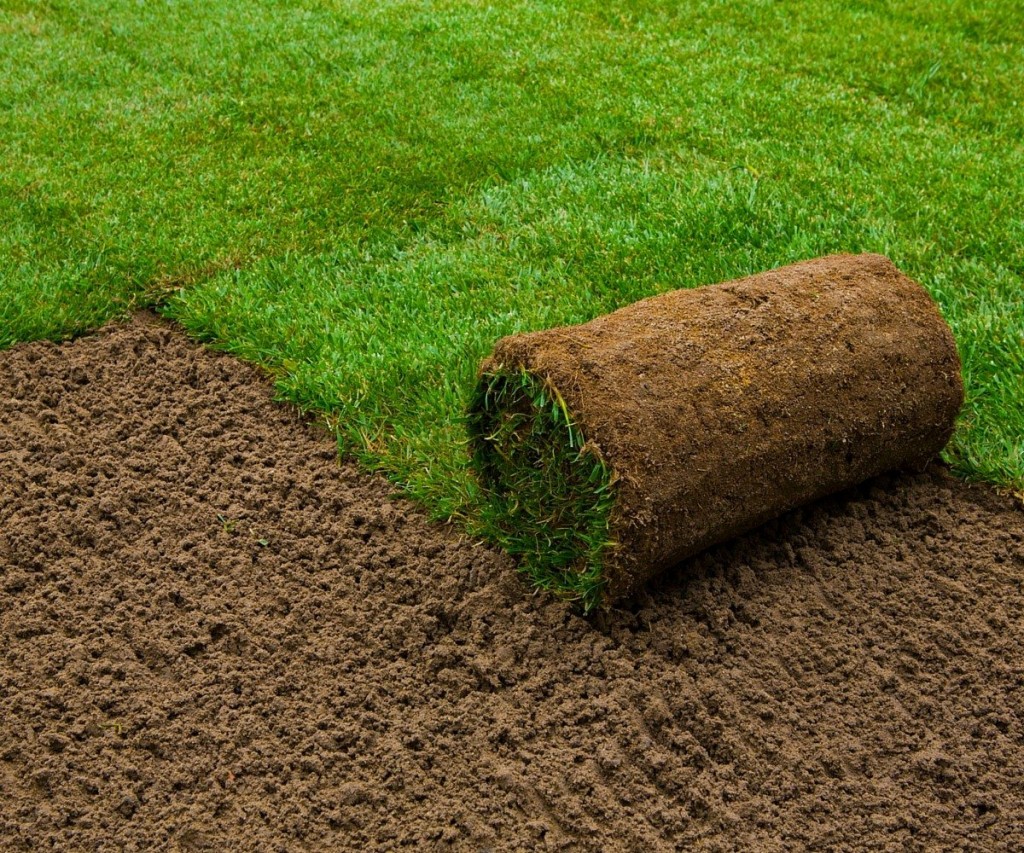 Florida's weather includes extreme heat and humidity in summer months as well as severe periods of drought in winter and damaging summer floods. This can be challenging and expensive for lawn maintenance crews,
homeowners, golf courses and turf grass managers.
Choosing the best sod types and grass species will help ensure success, saving money, water, fertilizer and other chemicals. In times of a needed boost in color, turfgrass colorants can help. When water management is a challenge, boosting soil oxygen and overall soil health and using soil surfactants can help.
Popular warm climate grasses include Bermuda grass, St. Augustine grass, Zoysia grass, Centipede grass and Bahia grass, among others. These warm season grasses will lose color, turning brown in winter and during low temperatures. Golf courses, sports fields, sod farms and other areas with needs or expectations of year-round green color benefit by using colorants during cool seasons.
Bahia and Floratam St. Augustine are two of the most popular grasses in Southwest Florida, followed by Zoysia grass. Bermuda grass is common on Southwest Florida golf courses as it can tolerate soil with salt, as many golf courses are located along the Gulf of Mexico.
Optimal Southwest Florida specific turfgrass varieties include Argentinian Bahia grass, Empire Zoysia as well as several St. Augustine grasses, including Floratam, Palmetto and Seville.
Choosing your warm season turf type:
Zoysia: tolerates sun and handles shade well. Takes longer to establish, grows more slowly. Traffic tolerant. Stays low. Darker green. Goes dormant when soil is cooler than 70 degress. Requires little water and fertilizer. Drought, disease, traffic and shade tolerant.
Bermuda grass: loves full sunlight. Tolerates traffic well. High maintenance, requiring frequent mowing. Winter dormancy responds well with reintroduction of water after a period of drought. Deep roots allow for greater resistance to drought, weeds and traffic. This makes it popular on golf courses and sports fields. It's highly invasive and is less popular on lawns as it can spread easily into gardens.
Floratam: likes shade and sun. Traffic tolerant. Susceptible to disease if it's over watered. Lush and full. Establishes easily. Tolerates multiple types of soil.
Bahia: Affordable. Durable. Resists disease, insects and traffic. Not suitable for shade. Thins over time. Used in medias, swales, perimeters and easements. Susceptible to SAD virus and pests, such as chinch bugs. Thrives in high heat, dry climates and sandy soils. Requires less fertilization and irrigation. Goes dormant during drought and then regrows when weather changes.
Centipede: apple or lime color. Lighter yellow-green color. Slow growing and takes time to establish. Low maintenance. Loves sun and/or partial shade. Can grow under large shady pine trees. Grows in cooler temperatures than many other popular Florida grasses. However, doesn't handle traffic or salt well and is susceptible to nematodes and ground pearls.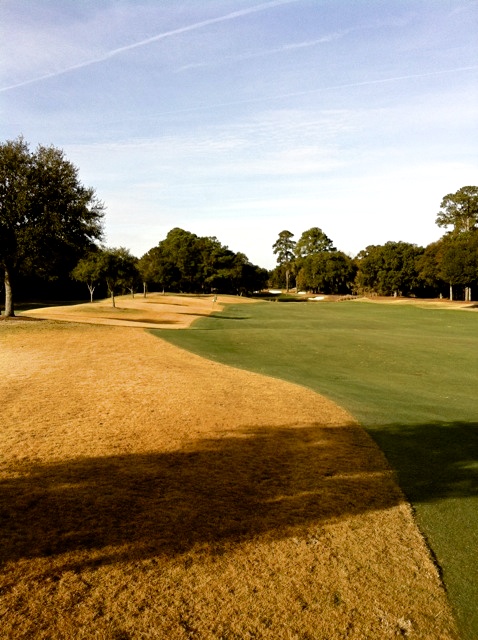 Want warm season grass to stay green all year long?
Don't want to over-seed, over-water or over-fertilize?
Use Endurant turf colorant on your warm season grasses this fall and winter.
Geoponics provides products and information to assist in growing healthy lawns, golf courses, sod farms, sports fields and gardens around the world. Environmentally friendlier alternatives to common practices in agronomy help conserve water, requiring fewer chemicals and less water-damaging fertilizer. Though Geoponics products are provided in countries around the world, Geoponics base in Naples, Fla. have made the products particularly popular in Southwest Florida.