Check out the effects of various application rates when using Endurant Premium turf colorant.
Photos of various Endurant Premium application rates help golf course superintendents to select the optimal colorant and rate for the desired look to fit their property, members and guests. Endurant turf colorants have been used by golf course superintendents for years, but are also popular with landscape professionals, homeowners, sport field managers, home owners' associations, sod growers, municipalities and many other users.
Endurant Premium is the ultra concentrated organic pigment in the Endurant line of colorant that is blended with binders for optimal coverage and lasting durability. Of the colorants in the Endurant line, Endurant Premium is rich, deep green. Other colorants in the line include Endurant FW for fairways, Endurant PR for a perennial rye look, Endurant TE turf enhancer for actively growing grass and Endurant TC, the original colorant. Learn more about the full line at www.TurfPaint.net.
Check out various Endurant Premium application rates on dormant turf in Texas
Endurant Premium application rates ranging from 1 gallon per acre to 3 gallons per acre: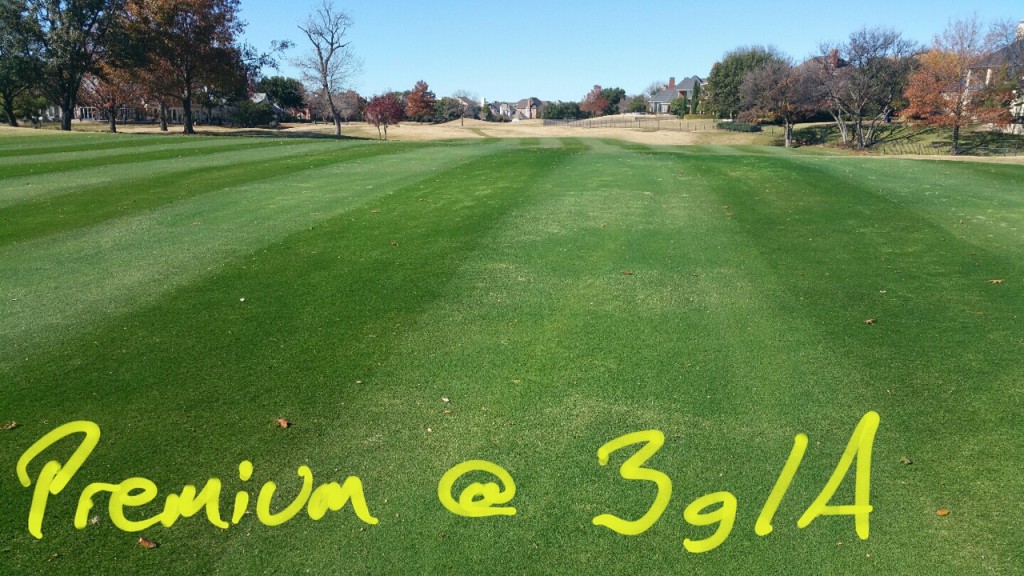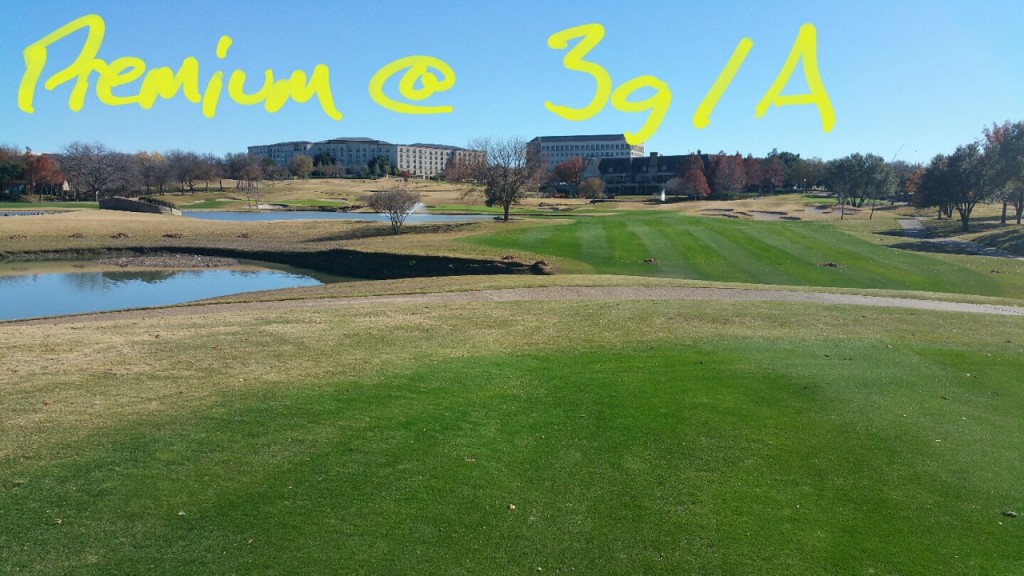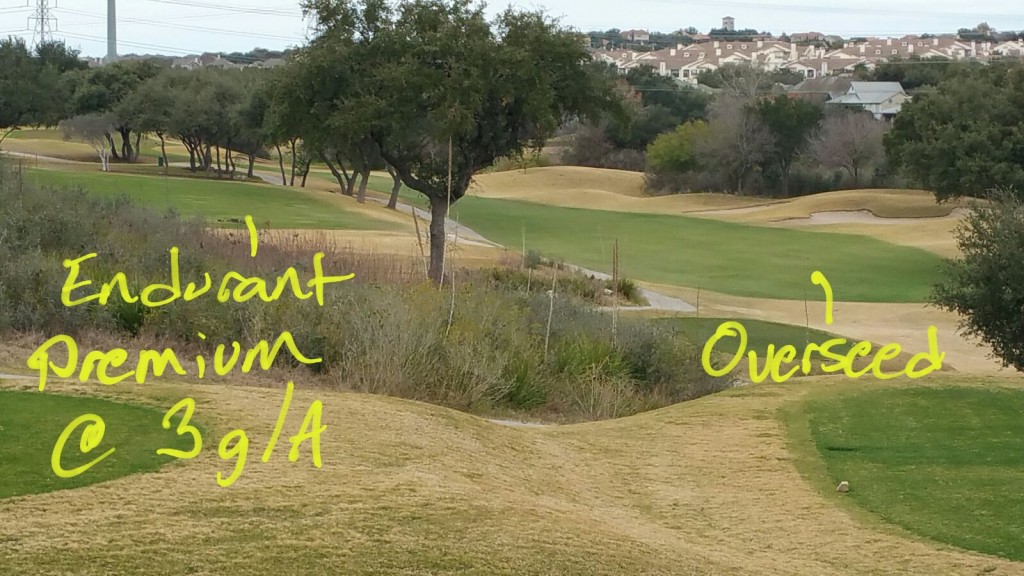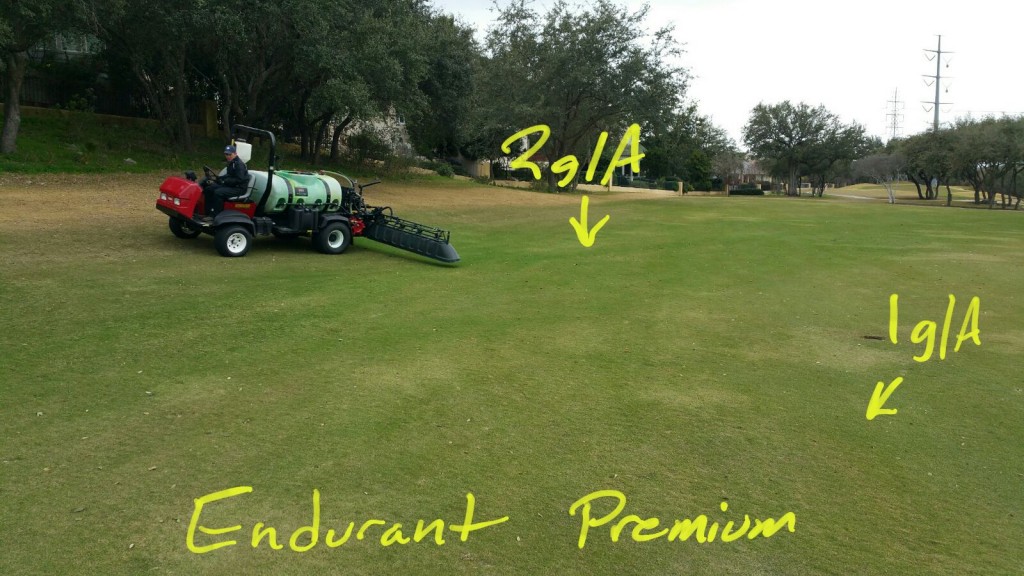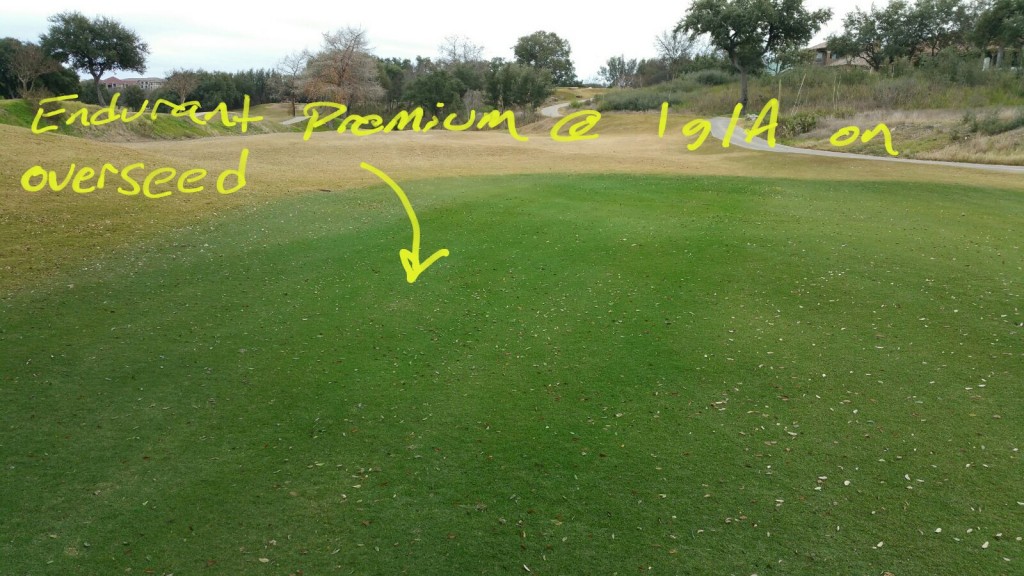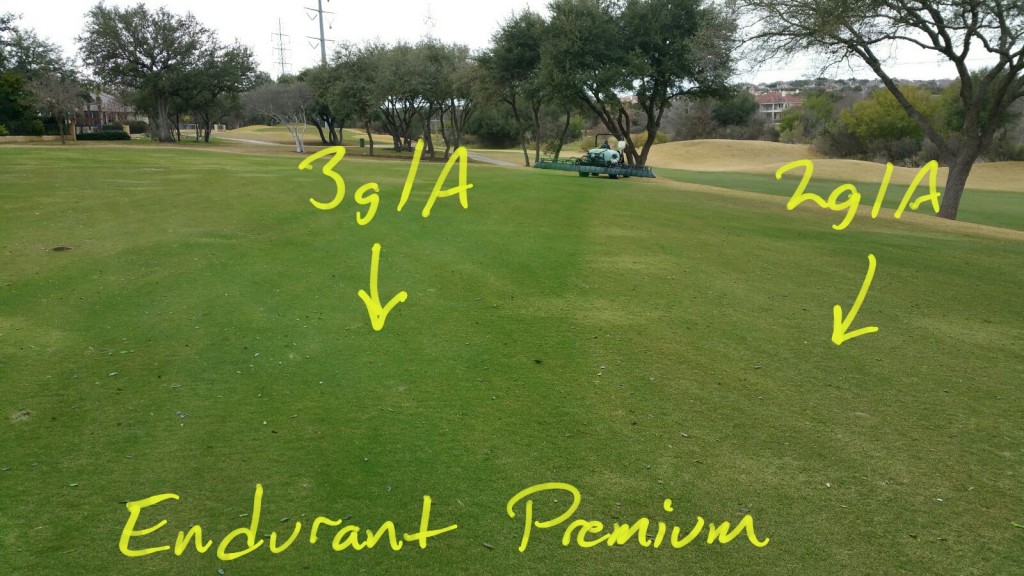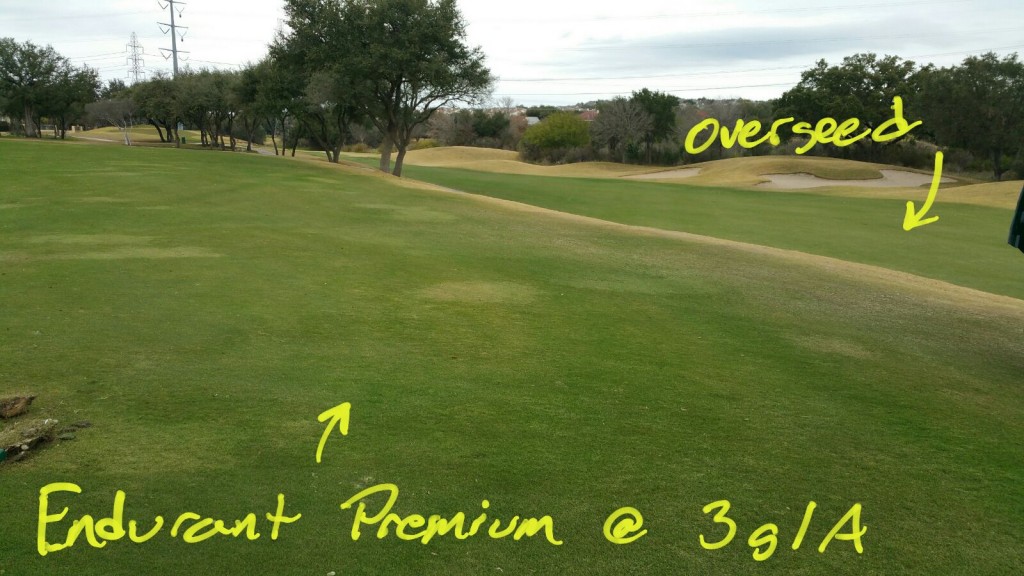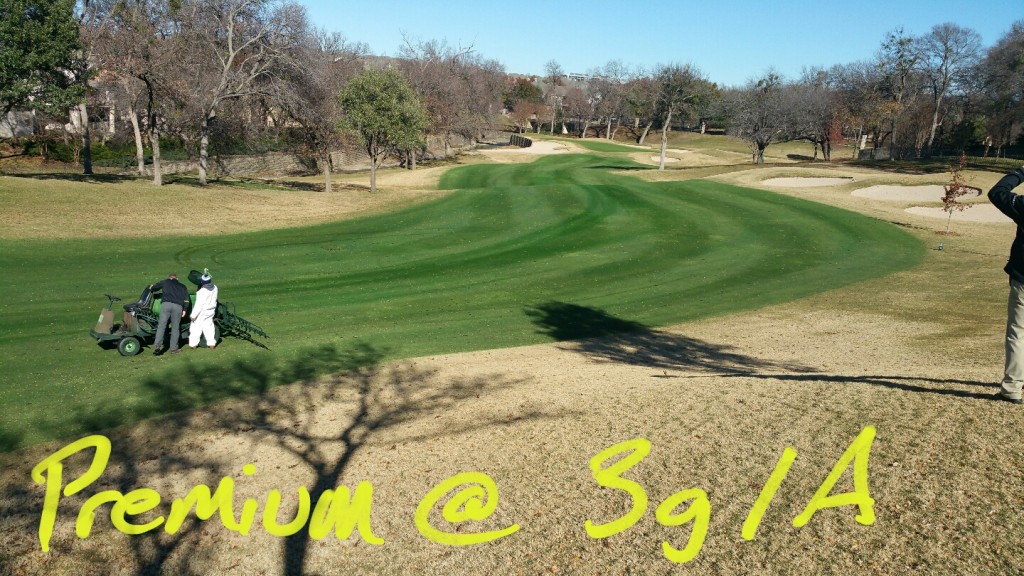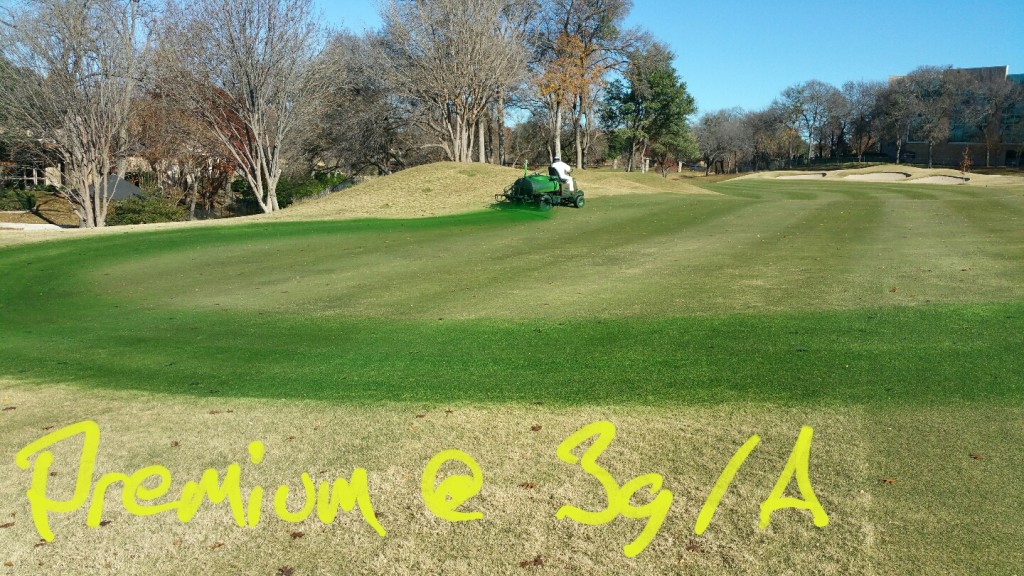 More photos of Endurant Premium application rates