Become one of the newest Geoponics distributors
Are you a supplier to the lawn, landscape, farming or golf course management professionals? If you have customers and clients looking for better ways to grow and maintain turf and plants, Geoponics products offer innovative, eco-friendly solutions that can save your clients time and money.
Contact Geoponics today and become the newest Geoponics distributor. 1-877-ECO-GROW or email info@geoponicscorp.com.
Top names in turfgrass, sod growing, golf course management and athletic field management are quickly learning that Geoponics products provide huge cost-savings while improving plant health and quality. Further, Geoponics products help growers meet these demands in harvests and aesthetics while also being the best possible stewards to the environment.

Geoponics products, including soil surfactants and Endurant turf colorant made with organic pigments, assist growers in decreasing water usage. Geoponics products also help agricultural growers, turfgrass managers and landscapers drastically minimize harmful effects on the environment caused by over-watering and over-fertilizing. Growers, turfgrass and landscape managers are naturally land lovers who greatly appreciate the valuable resource of water and healthy soil. Geoponics provides products that help growers and turfgrass managers maintain these values and to protect land and water resources while growing the healthiest plants at considerable cost savings.
Endurant turf colorants are among the most popular Geoponics products as the colorants provide turfgrass with vibrant, natural-looking green color in even the harshest droughts and full winter dormancy. Endurant provides an alternative to the old, unnecessarily and wasteful practices of over-seeding, over-watering and over-fertilizing. These practices often meant over spending. Endurant is a solution that continually wins in professional turf colorant trials.
Suppliers are finding great success by providing Geoponics products throughout the U.S. and in countries throughout the world. New distributors are offering solutions to the drought in California, Arizona and in places throughout the world. Geoponics distributors are located in the U.S., Canada, Mexico, Ireland, the U.K., South Africa and other countries. Geoponics looks forward to creating more partnerships with new distributors to make eco-friendly solutions available throughout the world while providing savings to customers.
Top names in turfgrasss, farming and landscape supplies are distributors of Geoponics eco-friendly products to provide clients with the best values and highest quality, healthy plants.
Contact Geoponics to become one of the newest Geoponics distributors today. Call 1-877-ECO-GROW or email info@geoponicscorp.com.
Learn more about Endurant turf colorants and learn more about Geoponics other products.
Geoponics distributors
Check out some of these Geoponics distributors to learn how leaders in the agriculture and turfgrass markets are finding new solutions to offer clients by providing Geoponics products such as Endurant turf colorant, Penterra– the fastest acting soil surfactant and other eco-friendly products:
WinField

: WinField offers solutions and products for agriculture, farming, golf courses, athletic fields, aquatic management and turfgrass management, among other specialty markets. WinField began distributing Geoponics products to offer more eco-friendly solutions throughout North America, including the U.S., Canada and Mexico.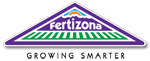 Fertizona: Fertizona is Arizona's largest agricultural fertilizer supplier serving Southern California, Arizona and northern Mexico with Geoponics products for several years. Fertizona touts benefits of Endurant turf colorants for golf courses and lawn maintenance.
Par West Turf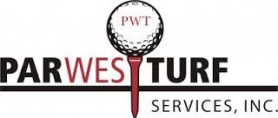 Par West Turf provides golf course, landscape and maintenance facility supplies, including Geoponics products. Par West Turf highlights Endurant's particular benefits as the Geoponics turf colorant line is made with organic pigments that continue to change turf managment.
West Coast Turf

 and Western Sod are California-based leaders in sod and turfgrass, getting dubbed the "Home of Super Bowl Sod" for their high quality, TV-ready turf. West Coast Turf is an official dealer of Endurant Turf Colorant providing a great solution in California drought and providing impeccable looking sports fields all year, including during dormancy.
Prograss offers Geoponics products in Ireland, Scotland and the U.K. Geoponics products became available throughout much of Europe when Prograss became a Geoponics distributor several years ago.
Become a Geoponics distributor. Contact Geoponics Corporation by calling 877-667-6330 or 877-ECO-GROW, or emailing info@geoponicscorp.com.