Fall conjures images of bright red, orange, and yellow leaves—especially images of Vermont maple leaves. Fall takes on a different look for golf courses in the southwestern U.S., particularly those golf courses that do not overseed bermudagrass greens. Fall color means time for Endurant turf colorant in many areas of the world.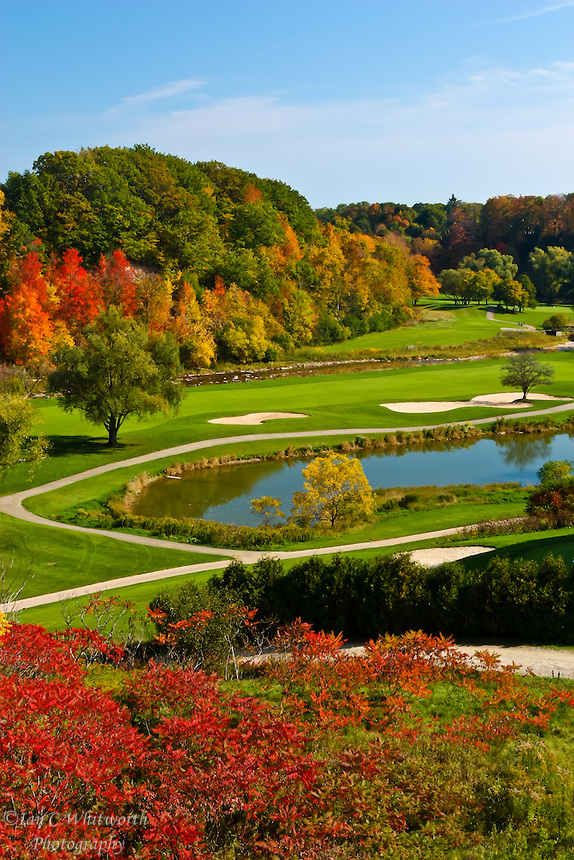 October is the time to begin applying colorants to non-overseeded bermudagrass greens. Many superintendents are already beginning their turf painting where cooler weather is coming early this year.
Temperatures just two to four degrees cooler have a relatively dramatic effect on soil temperature, bermudagrass growth and the grass's natural green hue. See why here.
USGA Agronomist of the Southwest Region, Brian Whitlark has it right: "Green is king."
Golfers want to see a course that they are proud to invite guests to come see, said Whitlark.
Whether in the Southwest, Southeast or anywhere in the world, turf colorants allow golf course superintendents to give the look and playability golfers and club members expect.
Tips for the Southwest and other desert environment areas for coloring non-overseeded ultradwarf bermudagrass putting greens:
Begin using colorants when growth slows yet the turf remains green.
Minimize colorant loss due to clipping removal by mixing in a growth regulator.
Plan to spray on a seven to 10-day schedule.
A walking spray boom works well for blending edges and minimizing streaking, but a boom sprayer may also be used for very fast applications. Learn how to apply colorants here.
If time allows, spray in two directions to minimize or avoid streaking.
Experiment with different rates and products to determine what will work best for your facility. There are many shades of green, application rates, concentration levels, and application styles to choose from when painting turf. Here are several options in colorants.
Spray turf colorants at high enough rates and frequent enough intervals to achieve results that golfers will be proud to play on.
Even if you may save money on non-overseeded greens when compared to overseeding, don't let that be the plan. Instead, look to benefit members and golf visitors with a consistent putting surface through the entire year by choosing colorant.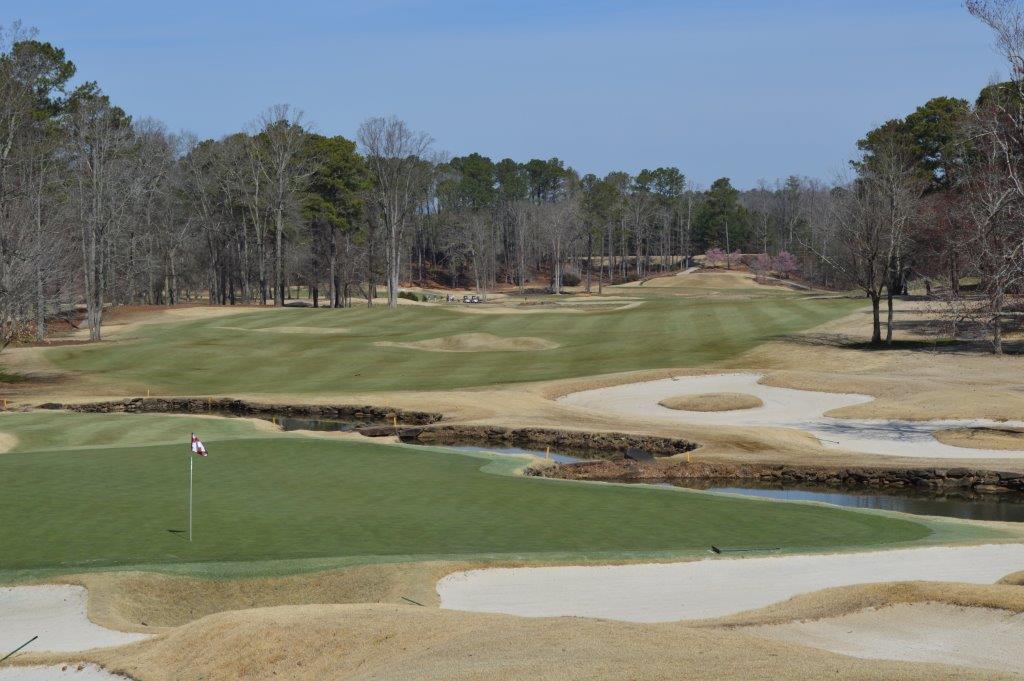 An Arizona golf course superintendent has been using Endurant turf colorant for years on his ultradwarf bermudagrass. His method is particular to his golf course, but here's how he does it:
Endurant turf colorant is applied every 10 to 14 days using 1.5 gallons per acre. The spray volume is doubled to accommodate bidirectional application. He sprays the turf in two directions for a uniform application on the grass. A low rate of nitrogen is included in the tank.