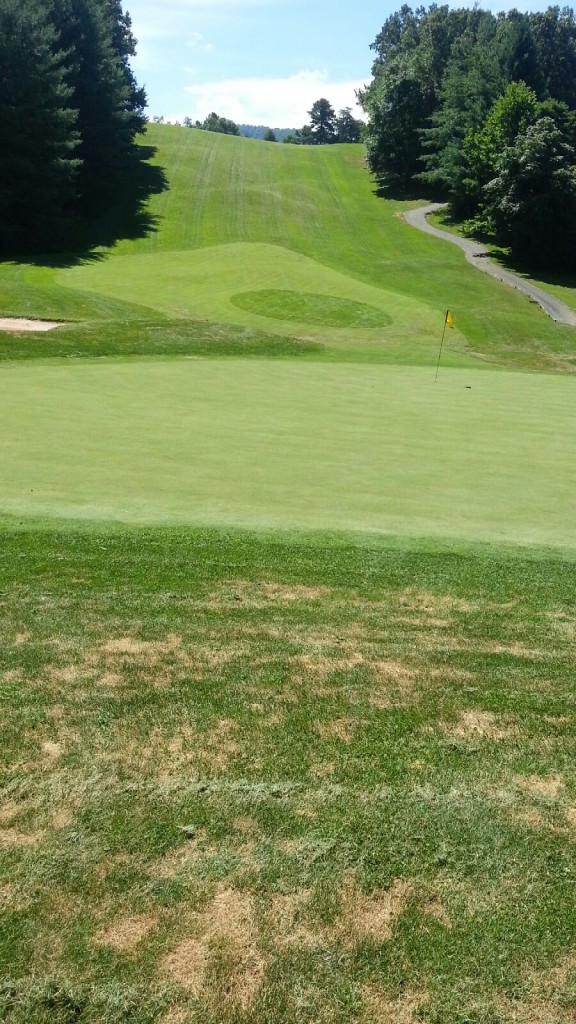 A North Carolina Golf Course Superintendent is thrilled to see thriving turf despite water shortages after using Geoponics products.
Reems Creek Golf Course, nestled in North Carolina's Blue Ridge Mountains, went without water for two weeks in the heat of July.
Normally, that would be devastating for turf grass.
However, even without irrigation from July 2 through July 30, Reems Creek bentgrass greens and fairways still look good!
What saved this turf? Agriox. Learn more about Agriox here.