The United States Golf Association encourages using turf colorant over the practice of overseeding and golf course superintendents are quickly jumping on board choosing to paint with Endurant pigment instead of choosing to overseed. Picking the best turf colorant product is crucial in experiencing the full savings of coloring versus overseeding. Golf Course Superintendent Grayson Grainger of St. James Plantation in Southport, NC, shares why he chose to use Endurant.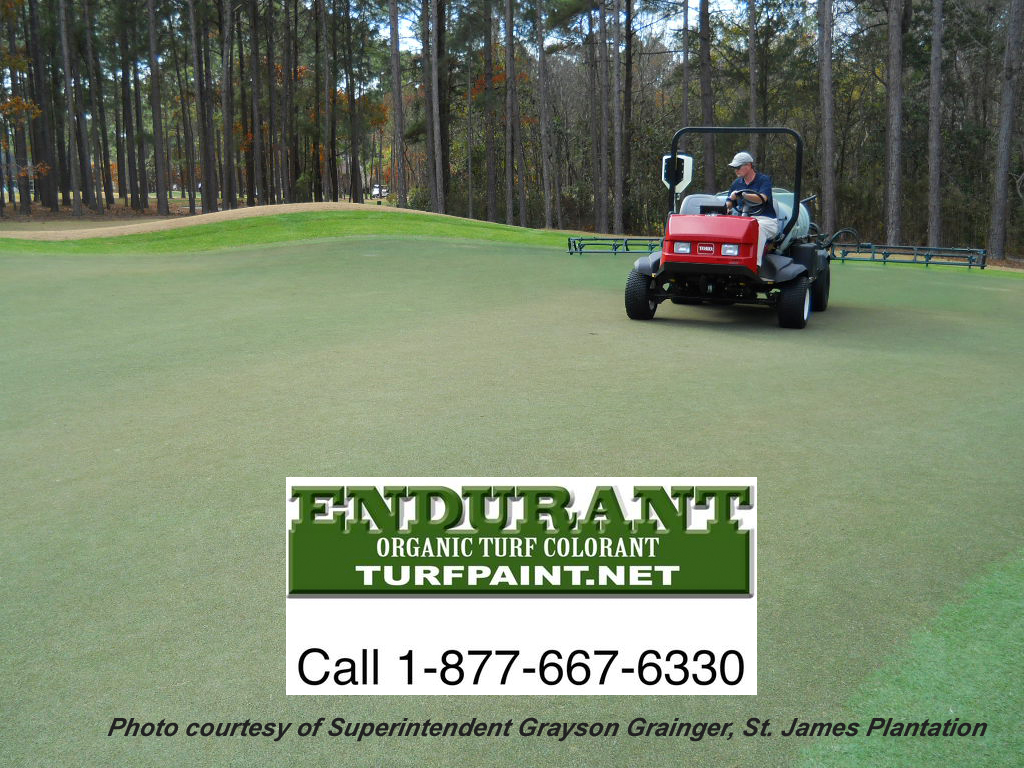 The USGA has sited multiple benefits of painting (learn more  about painting vs. overseeding here) to turf managers and greenskeepers, including saving money, time, water and harmful chemical usage, while increasing course play time. There is no question about the benefits of using a turf colorant versus overseeding– especially if you choose the best colorant on the market. So, once you've decided you'd like to experience those benefits of painting or coloring, how do you move forward?
Golf Course Superintendent Grayson Grainger of St. James Plantation shared how he came to the conclusion it would be better to color his greens instead of overseeding. Read his blog here about how he made that decision to use a dye on all of the greens at the St. James Plantation. Then, he had to decide which turf pigment brand to use and how to proceed. He chose Endurant (www.TurfPaint.net).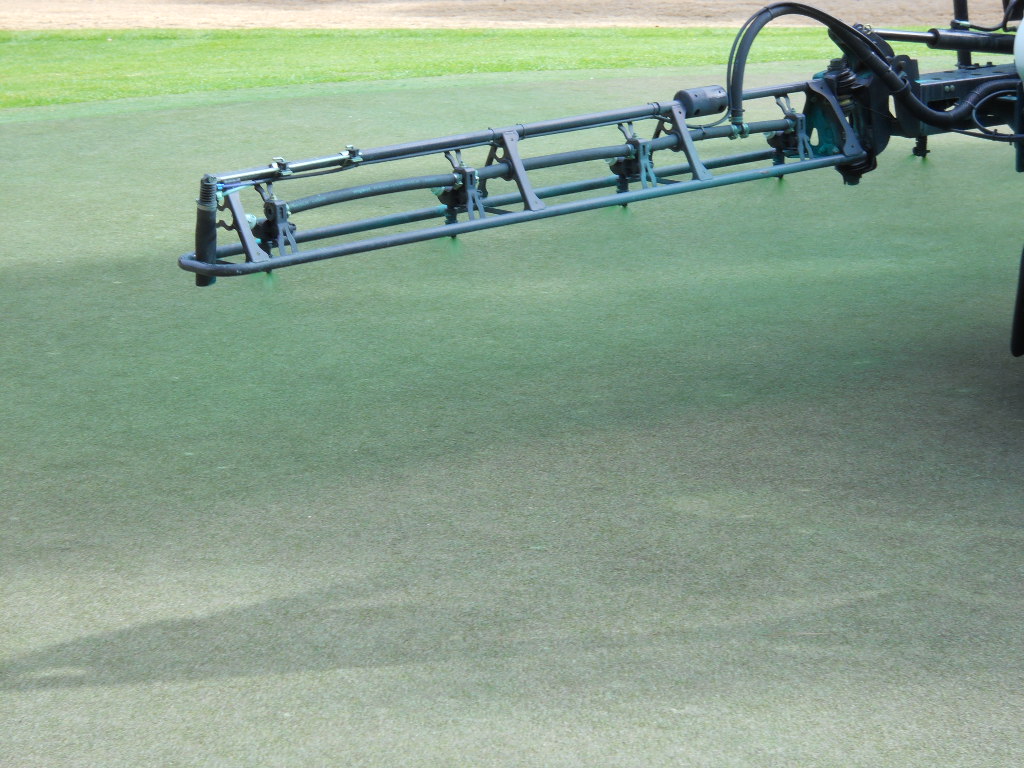 Grainger shares in the paragraphs below about how he came to choose Geoponics brand turf colorant, Endurant, and his experience with the product. In his words:
      We use a product called  Endurant turf colorant. This product is a non-toxic, equipment and environmentally friendly organic pigment used to color dormant turf. This product is not really a paint. We chose this colorant based on university test results and local recommendations. We will only be able to analyze the efficacy of this selection as the winter moves forward. As of this post, we are extremely pleased with our results.
Endurant, as stated above, is sprayer friendly. This means that this product will not damage the internal parts of our sprayer systems. Paints and other colorants tend to cause severe damage to sprayers which can cost clubs thousands of dollars in repairs. The fact that we could apply this product directly through our green's sprayer was another factor for choosing this colorant. The ability to use our sprayer reduced the time and cost of utilizing specialized equipment for the application.
     We were able to color all of the greens in three hours with one man using the above method. This process will be repeated one or two more times through January and February. We are confident that this turf colorant will provide more than satisfactory color and playing conditions through the winter.
Check out Grainger's blog "Agronomy @St. James Plantation" for more here.
Geoponics does also provide a turf colorant for actively growing grass as well. This product is Endurant TE— all the benefits of Endurant used on dormant grass plus turf enhancer specifically formulated for actively growing grass. Watch a video below:
The Endurant line of pigments also includes dyes for mulch, sand, pine straw and even ponds. Check out www.TurfPaint.net or contact our turf colorant specialist, Geoponics Turf Colorant Division Manager Jennifer Seevers, jseevers@geoponicscorp.com. 1-877-ECO-GROW.