World's fastest-acting soil penetrant,
Penterra
, best turf colorant,
Endurant
, and other sustainable turf management products now available across the U.S. with the partnership of
Geoponics
and West Coast Turf/ Western Sod sister company, Foster-Gardner.
FOR IMMEDIATE RELEASE
Media Contact:
Jennifer Seevers Geoponics (843) 450-0210 jseevers@geoponicscorp.com
Together, these companies provide a powerhouse of turf and turf care products—now providing more service to the Coachella Valley and surrounding areas of California.
Water is one of the most expensive and increasingly limited resources, and, these products, with the service from Foster-Gardner, will offer the golf courses, landscapers, athletic fields and residential areas of Southern California an opportunity to best handle all of their water management needs.
Many Southern California turf experts have been enjoying the benefits of Geoponics products for years— now they'll also get them with the exceptional services provided by Southern California-based Foster Gardner.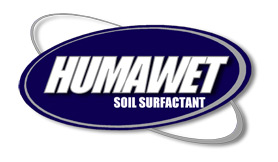 Jon Maddern, CGCS of PGA West, first used Endurant (TurfPaint.net) on the Palmer Private Course along all of the pond edges that were weak due to birds eating the overseeded ryegrass, he said.
"We found this product worked extremely well in blending with the quality turf we had nearby—so much so that you couldn't tell we had used Endurant," Maddern said.
It was easy to use and economical, he said.
"The very telling points were during the TV coverage of the Humana Challenge. The camera could not pick up a difference either. Once we started using this product and had success around our ponds, we used it in other weak areas on the course that were in play," Maddern said.
For more information about
Geoponics
products and services available through
Foster-Gardner
, contact (760) 398-6151, or, contact
Geoponics
directly at 1-877-ECO-GROW (1-877-326-4769).
3419 Radio Rd. #105 Naples, FL 34104
1-877-ECO-GROW
Email info@geoponicscorp.com