Endurant turf paint is organic turf colorant suitable for home use. It's popular among golf course superintendents and athletic field managers because it doesn't fade to blue like many other brands and it's ORGANIC.
Your children play on it, your pets play in it– don't let your grass be anything but the best!
If you want to have the best-looking lawn on the street, have it instantly and safely with Endurant turf paint.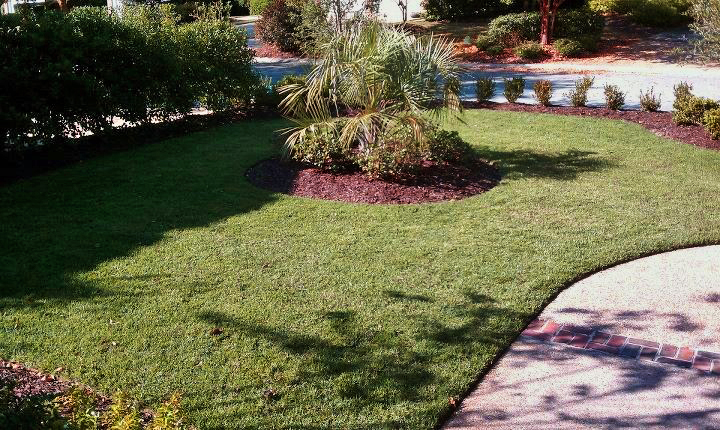 Certainly, if you are a lawn care or landscape company professional, you want your home lawn to always look picture perfect. Endurant can give you the best lawn on the block regardless of the occasional, or sometimes frequent, challenges to maintaining flawless looking turf , such as in the events of water restrictions, drought, frost, freeze or other conditions outisde of your hands. If you're just looking for a way to maintain a perfect lawn while decreasing your water usage and being kind to your environment, Endurant is the answer. Don't settle for brown grass!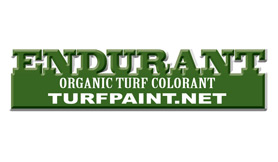 The all-natural turf paint has a lasting pigment with a green color that does not fade to blue. It's suitable for turf grass, golf courses and sports turf. Geoponics carries colorants for mulch, pinestraw, grass and sand.
There are two turf colorant varieties — Endurant for grass in the dormant stage and Endurant TE, a pigment and enhancer, for grass in the actively growing stage.
Learn more about Endurant at www.TurfPaint.net and contact us today to have a perfect lawn and landscape immediately.