Geoponics introduces Endurant Turf Enhancer, an eco-friendly organic pigment made with binders chosen specifically for its excellent adherence to turfgrasses. Endurant TE is a temporary color enhancer intended for use from spring transition until approaching dormancy conidtions occur, providing a natural looking green associated with actively growing healthy turf. Its visual appeal is unmatched by any other colorant, staying consistent with the superior colors, quality and value associated with the Endurant Turf Colorants line.
Simply mix ENDURANT-TE-2 (click here for more information)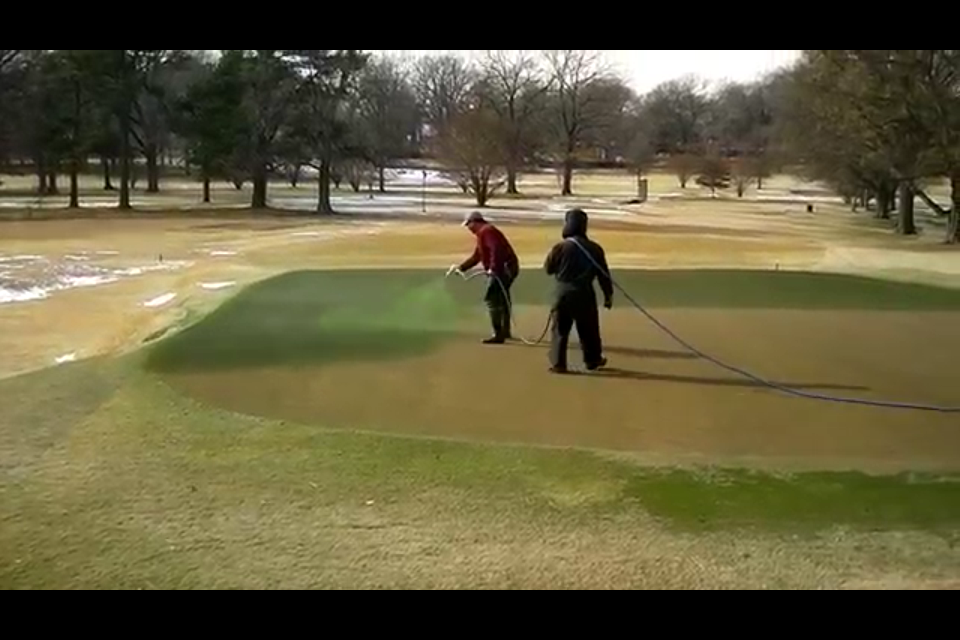 "Like" us on Facebook.
"Follow" us on Twitter.
Subscribe to our You Tube Channel.