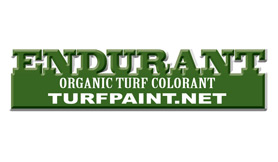 Endurant Turf Colorant is organic, long-lasting and without the blue hue that other brands often have.
Certified Golf Course Superintendent Don Garrett decided to apply Endurant to Walker Course at Clemson University in November. The green was vibrant, lasting three months until deciding to reapply the Endurant this week.
Turf paint is being suggested for sustainability and affordability by the United States Golf Association, especially instead of the common practice of overseeding. Learn more about Endurant, a sustainable, earth-friendly turf colorant provided by Geoponics, at www.TurfPaint.net. Read about the USGA recommendations here.
Geoponics representative Patrick Donelan shares photographs of Endurant over the course of several months demonstrating its lasting color on Garrett's course in SC. These are from the Walker Course at Clemson University in Clemson, South Carolina.