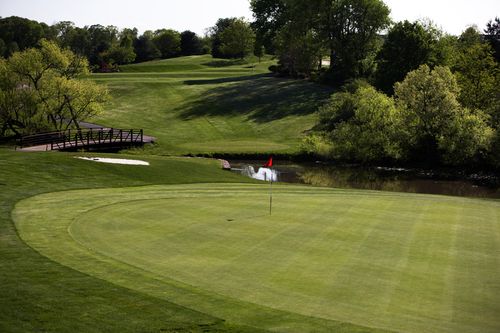 Property:
Five Ponds Golf Club of Warminster Township, Pennsylvania.
Website:
About:
Public golf course built in 1988, features bentgrass greens and several water features. Architecture by Xenophon Hassenplug.
Superintendent:
Eliezer "Papo" Rodriguez
Challenges:
Low-laying land leads to holding a lot of water and flooding; tight taxpayer-based budget.
Product:
Penterra  is a soil penetrant and soil surfactant for addressing hydrophobic profiles and horizons. Penterra keeps soils from locking up, aggregates clay soils, improves soil structure and allows water and oxygen to better reach plant roots by reducing the surface tension between the water and the soil. Penterra assists fertilizers and plants by increasing plant nutrient uptake and keeping the soil aerobic by increasing the amount of oxygen exchanged with the soil profile.
Penterra increases the activity of aerobic micro-organisms necessary for a healthy soil profile environment secondary to water movement. Beneficial secondary effects to LDS (Localized Dry Spot) are noticed to the applied areas quickly.

Superintendent's Results: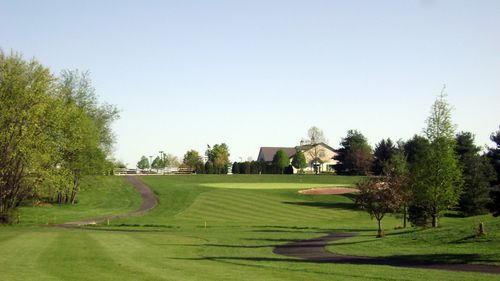 "Penterra dries the course very quickly. I fell in love with it! The first time I tried it, there was a big storm coming the next day, so I sprayed the Penterra the day before. It poured all night long!
I came back at 4 o'clock in the morning. I was surprised…. the fairways usually hold water and there was no water on the fairways.
It's very fast! Plus, Penterra gives it a beautiful green color. My main concern is holding too much water though. We get a lot of rain. This left us with no puddles on there or nothing."
Other comments:
"I've been in the golf business since I was 15. I've tried a lot of products, a lot of surfactants. Nothing worked this well and this fast. Nothing! Plus, it's a low rate and affordable."
More information:
Websites:
You Tube:
Social media:
Email newsletters subscribe
Contact:
Geoponics Corp
3425 Radio Road
Naples, FL 34104
877-667-6330
email: info@geoponicscorp.com