Interview with Reem's Creek CountryClub Superintendent Aaron Cape
So how did you first learn of Geoponics?
I was working as an assistant at a course in Myrtle Beach that was trialing Agriox (Agriox.com). A number of superintendents around the area were trying out the new product which you kept hearing was "liquid aerification." (SoilOxygen.com) I was intrigued by the concept and was very interested to see what effect it would have, especially if it could give stressed out bentgrass any help during the heat of summer. I'm a big believer that you build a healthy plant from the bottom up, so a company that was talking about the value of increasing soil oxygen levels got my attention right away.
And what did you think of the results?
Agriox became an important part of my management program when I took my first head superintendent job in Southern Pines, and it is here in the mountains as well. In each case we've seen increased root mass, improved disease resistance and more efficient water uptake. I can tell you straight out that I wouldn't manage greens anywhere without it. No way.
Sounds like you feel it's been worth it.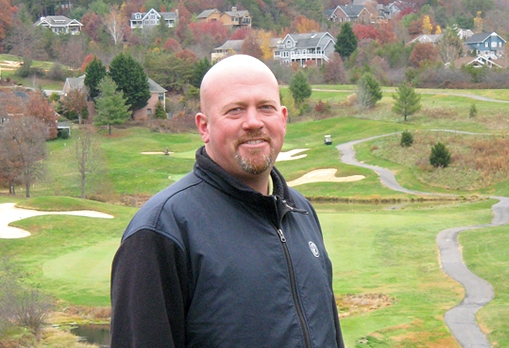 With the peaks and valleys of the economy in recent years, you have to be willing to look outside of the box. I've cast aside that old attitude of "You Get What You Pa yFor" because cost effectiveness is about more than that, so you can't afford to overlook any products just because they aren't familiar. Now my motto is "Make Every Application Count." My responsibility as a manager is to get every last bit of value I can out of every budget dollar, and that means instead of getting more for less you have to figure out ways to get A LOT MORE for less.
When it comes to buying Agriox, I know that I'm getting the bang for my buck that I need. When you account for all it does for you, helping you to get better results from all the other things you are doing, it turns out to be very economical.
It's great to hear that you find the return on your investment to be worthwhile. Can you talk some about your personal experience with the product?
Sure. When I made the move to Hyland Golf Club they told me they wanted to limit core aerification to a single time in June. Summers can get pretty rough in Pinehurst, but I told them I didn't have a problem with that because there are other things you can do to work on the root system. I felt comfortable saying that largely because I was intending to use Agriox to get extra oxygen into the soil anyway.
So we got the program up and running, and then there was a string of days where the temps were in the 90?s with low humidity and the greens were showing signs of stress. I had been making regular Agriox applications, but decided to go out before I was due to see if I could give them some relief. Well, by that afternoon they were actually looking perky like they do the day after they've gotten a flush from a nice rain. That was the moment I knew the product does exactly what Geoponics says it will.
I'm at a different course now, growing a different variety, but the results are still there. In fact, it's been over a month since I've sprayed a fungicide on my greens, so you know I'm confident they are healthy, and that product is a big part of the reason why.
As you know, one of our main goals as a company is to reduce the need for chemical inputs, so that is exactly the sort of feedback we are looking for. Any time we hear success stories like that, where our customers see how powerful an efficiently running soil ecology can be, there's really no greater reward.

I agree completely. Like I said before, I really feel that a healthy soil grows a stronger plant, and in my mind that is by far the best defense against all kinds of stress. It's basic agronomics really: if you work from the bottom up, your tops will be enhanced. I have to give my crew the chance to succeed no matter what the conditions are, and the way you do that is by cultivating a resistant and resilient stand of turf.
The other major goal of our company is to improve water use efficiency. How has working with Geoponics impacted your moisture management program?
At the time when I first started using the Agriox product I was putting it out with another popular surfactant mix which was a part of my normal program. Like most guys, I wasn't looking to change wetting agents, but in talking to my Geoponics reps they kept coming back to the Penterra (Penterra.net) product because of how it was critical to get Agriox into the root zone where it needs to be in order to do its job.
Eventually I decided to evaluate it by putting it into a tough situation and see what it could do, so I did a trial on a fairway which had drainage issues and tended to stay wet. Again, it did just what I was told it would and pulled the water off the top quickly and down through the profile more effectively than any other surfactant.
I've used it regularly since then, and its helped me to get a consistency of play across the whole course at a fraction of the cost of what I was using before. It's really unbelievable how much less it is; Geoponics obliterates the competition on price and rate. There's a fine line between having too much or too little moisture in your root zone, whether it's for plant hydration or for nutrient solubility when you apply a fertilizer. Penterra lets me make the adjustments I need to strike the right balance.
I'll tell you what product is one of my favorites ever: Carbotein (Carbotein.com). And I ain't lying. It's part of both my greens and tee program. In fact, I double apply my driving range tee, and with regular top dressing it recovers in no time even with tons of play. The turf density is excellent everywhere I spray it, which provides all sorts of benefits. I treat my fairways with it monthly, and now I don't need lots of growth regulators, plus I'm seeing savings on gas and cutting back on time spent mowing, which means less personnel down time.
The Carbotein is a full spectrum of amino acids really gets the biodiversity of the microbes in the soil working for you, so we are constantly hearing from customers about how many amazing results they've seen as a resultof using it. On every kind of plant imaginable, from roses to row crops, on flowers and ornamental grasses, if it grows in the ground, it responds to Carbotein.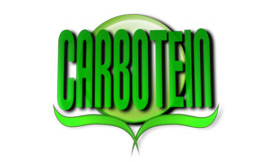 It's those basic agronomics again, working from the bottom up to build a healthy soil which makes for a more robust plant. I'll be a Carbotein buyer for life.
We've covered quite a bit, and it goes without saying we are so grateful to have been given the chance to earn your business. Is there anything else you'd like to mention about the company or product line before we call it a day?
I've been reallypleased with everything I've used, but one of the things I've liked most about the whole line from the get go is how it allows you to put a program together in a way that fits with the goals you have at a given time, and how adaptable it is to when those goals change. As I've played with the products and continued to learn, I keep discovering ways to get more out of them.
It's exciting really. If you break down those walls of the Old School thought we mentioned earlier, you can get out of some ruts you don't even realize you're in. People like myself who have given Geoponics a chance have really seen a lot of good things as a result.
Thank you for saying that. I know you have made recommendations to people to try our products and have gone out of your way to talk to other superintendents about the company and what we are working towards, and we truly appreciate that a great deal.
Well, you're more than welcome. I'm glad to help spread the word, and if there is any way that I may be of assistance in the future, please let me know.